Build your own website at Moonfruit.com


Community
Entries feed – Comments feed
Thursday, May 20 2010
Guest Post: My first website – Anthony Mayatt
By leila on Thursday, May 20 2010, 16:08 Creating my first website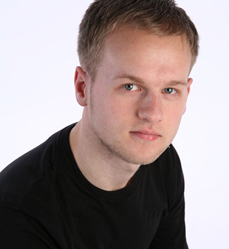 I've been a personal trainer by trade for over 6 years now, and for my industry its vital that you have a good website to get business. In my 6 years I had a website that was made and managed by my brother. Which, in the beginning, was good as it was cheap and you had someone you could trust to manage it for you. The problem was that his work increased so that any time I wanted something done to the site it took a few weeks for it to be done, which I wasn't happy with. Around the time that I was looking for a new person to manage my site I was made redundant from the gym I was managing due to the financial climate so I decided from there to become self employed and do everything myself. One issue now was that I could not afford a web designer and my brothers work resulted in him going abroad so that was out the question too. Moonfruit
My brother emailed me one day recommending me to look up sites where you can build and manage them yourself (something I didn't know existed) so I joined a lot of various sites but found they just didn't do what I wanted them too. A few days later I got another email from my brother telling me about Moonfruit and how it is highly recommended and won various awards so should give that a try. I joined it immediately and will be truthful didn't like it at first as it takes me a while to get the hang of things. After some practice I realised it did everything I needed so started to create a free site. I liked the site so much and was able to put in absolutely everything I wanted including things my last site didn't have. I then chose to sign up to the lite package as I only wanted to add basic things to my site that you couldn't do when making it for free.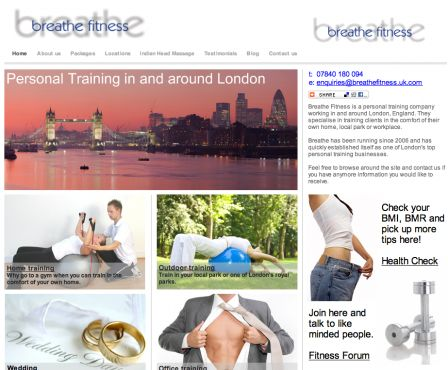 Once completed
The site has now been live a couple of months and to be completely honest I have got more out of this site than I did in the last 5 years of my previous site. It was made site of the day here at Moonfruit and also I've got a lot of business from it, as I went through the sites SEO guide to help the website get found on search engines.
I know this may sound like I'm writing an article to get everyone to sign up to Moonfruit, but I'm doing this purely because I never thought for such a low price and by making it myself I could get what I wanted and more. Everyday I am coming up with new ideas what to add to the site and doing that doesn't take long at all. I also like the fact that there's a friendly community here, as the other web builder sites don't tend to have that so its nice to see sites that others have made here giving ideas on how to improve my own.
There's no way I could write all that and now promote my own site for you to see and if you do like it then any comments I am sure will flatter me 🙂
Thank you Moonfruit
Anthony Mayatt, Personal Trainer, Breathe Fitness http://www.breathefitness.uk.com
no comment
Friday, May 14 2010
Moonfruit LinkedIn Group
By leila on Friday, May 14 2010, 12:56
It's great to be back at Moonfruit HQ after a couple of weeks off to get married and relax on honeymoon. As you can imagine, it's been a very busy week, catching up on emails, messages and tweets! Thank you to all of those who sent us lovely wedding messages 🙂

This week, I've been working on setting up the new LinkedIn Group. LinkedIn is a great place to engage with people on a more professional basis and is also a great place for more in depth conversations. I'm in the process of setting up specialist sub-groups and would love to hear your feedback on what they should be. Please feel free to add your thoughts on our product as well as suggestions and any relevant news you might come across.
We've had some great sites of the day this week too. Go and check them out on our Facebook group and if you would like to be in with a chance of being our featured site of the day, please don't forget to submit them on Facebook, Twitter and now LinkedIn 🙂
Have a great weekend! –Leila one comment Friday, April 23 2010
Moonfruit at Geek n Rolla
By leila on Friday, April 23 2010, 15:42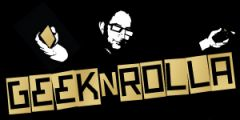 It's been a pretty busy week here at Moonfruit HQ. I went to the popular Geek n Rolla event run by TechCrunch Europe on Tuesday, which went ahead despite the chaos caused by the volcano, Eyjafjallajokull. It was held in the glamorous Park Plaza hotel in Waterloo and despite the air disruption, had a fantastic turnout.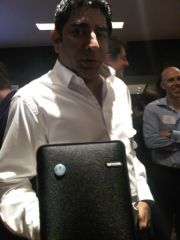 The day consisted of presentations, startup pitches and a demo pit. Talks on the day included Morten Lund (Skype), Andrew J Scott (Rummble) and Ewan Mc Leod ( Mobile Industry Review) who were my personal favourites as well as various Venture Capitalists and other successful entrepreneurs sharing their tips on how to be successful. The pitching event was won by Cortexica who are provide a platform for "Visual Search products that deliver exciting new experiences and value for consumers and businesses." Other startup's pitching included Decibel, iGlue and SongHi who were very well received. Overall the day a great success. The food during the breaks was delicious and there were lots of people walking around with our lovely Moonfruit button stickers which is always nice to see 🙂
The rest of my week has been spent researching new and fun ways to interact with the community. Don't forget, if you have any ideas, I would love to hear them. Please email me with your thoughts, ideas and general feedback to [email protected] – We also have some great new features coming up in the following months, so stay tuned to the Moonfruit Lounge for the latest info!
Next week I will be at Internet World at Earls Court. Leave me a message if you'll be there 🙂
Have a great weekend!
Leila
6 comments
Friday, April 16 2010
Search Archives
Bookmarks

Categories
Last comments
Moontweet
Tags
AdSense
Build a website
Competition
Domain name
Domain names
email
Email
Google maps
HTML
mail
Membership
Moonfruit
Release
Resellers
SEO
Social bookmarking
Twitter
Webmail
Website builder
Youtube
All tags Links
Moonfruit website builder
Gandi website
SiteMaker service Status
__Useful stuff__
__blogroll__
Entries feed
Comments feed
Bookmarks

A month at Moonfruit
By leila on Friday, April 16 2010, 17:17
community
competitions
facebook
twitter
I've been at Moonfruit for an entire month now, which is hard to believe. How time flies when you're having fun!
I've spent a lot of my time in the past month finding my way around the product as well as talking to our users via the Moonfruit forum, Twitter and Facebook. The comments and feedback from everyone has been great. It's given me a much better understanding of the Moonfruit community as a whole.
We've introduced 'Site of the Day' which has been very popular amongst our Twitter and Facebook followers. The Facebook group is going from strength to strength and we now have over 300 fans, many of which have been contributing to it on a daily basis. Do keep an eye out on the Facebook group over the next few months as we will be making a few changes as well as announcing up and coming features and some exciting new competitions.
In the mean time, I would love to hear your ideas – I have been sent some great ideas for competitions as well as new features people would like to see implemented. Your thoughts are very important to us.
I will be keeping you up to date on what's happening here at Moonfruit HQ every Friday. If there's a particular subject you would like me to cover, please email me: [email protected]
Finally, I just wanted to thank everyone for making me feel so welcome.
Leila
3 comments